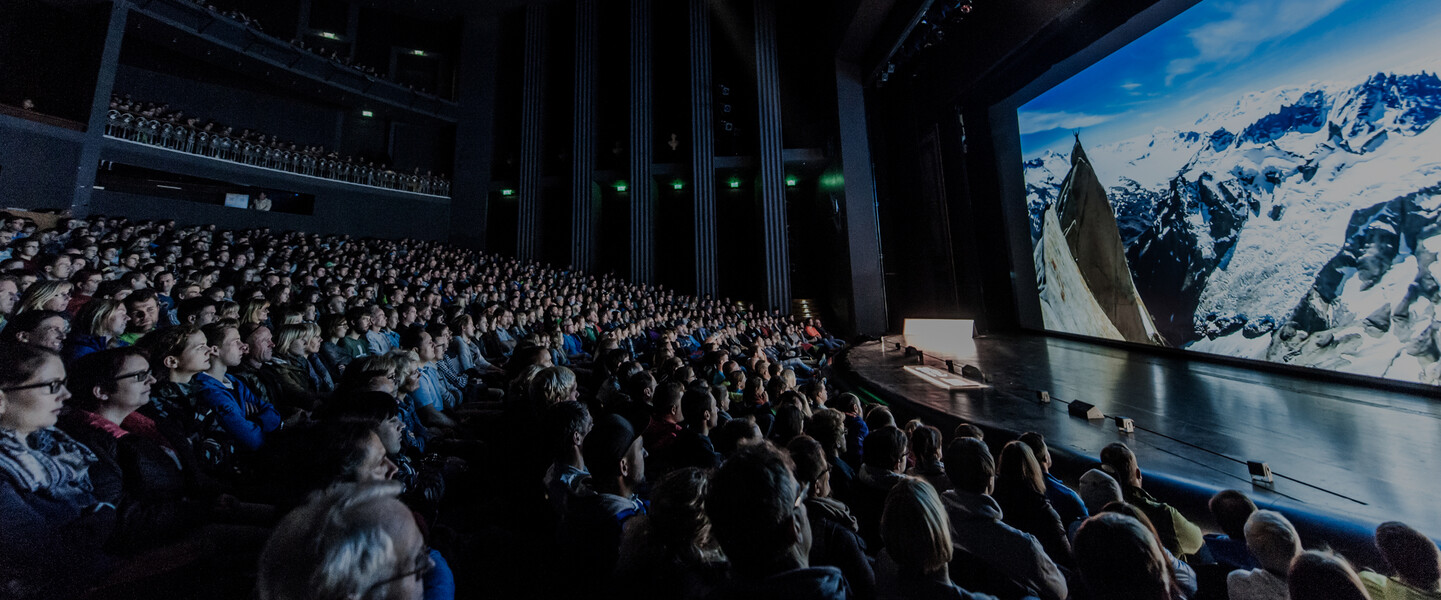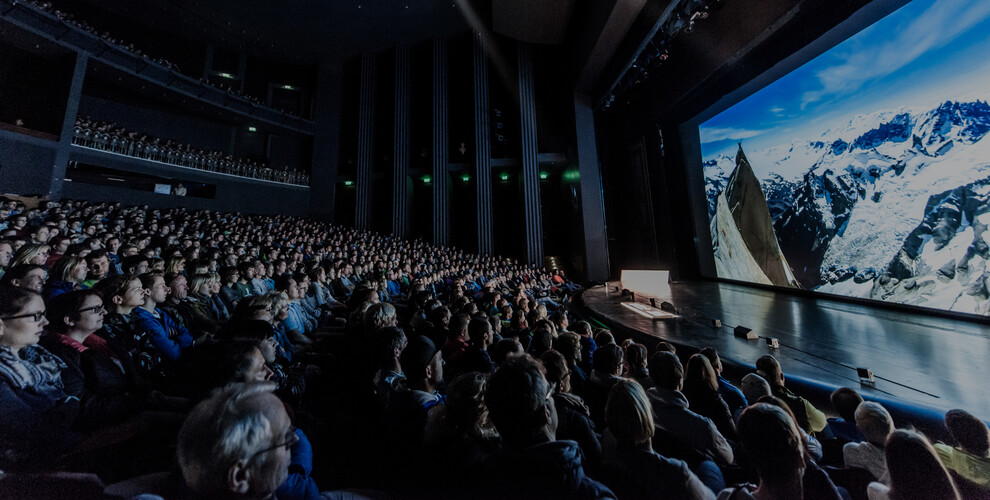 We set the stage for adventure
We love Adventures and people, who push their limits. With our events, we bring their stories to the big screen.
In over 20 years, we have built up a community of sports and adventure enthusiasts and offer both adventurers and our partners a unique stage.
Portfolio Events & More: What we do
Tours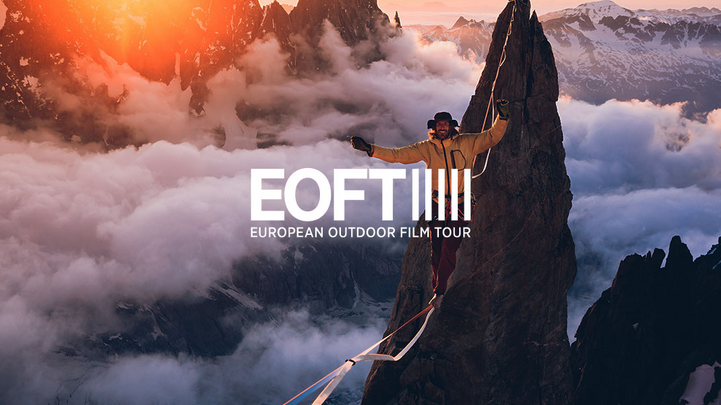 European Outdoor Film Tour
The best adventure and outdoor sports films of the year: The European Outdoor Film Tour is the most successful film event of the European outdoor community: since 2001, 11+ countries, 400+ events.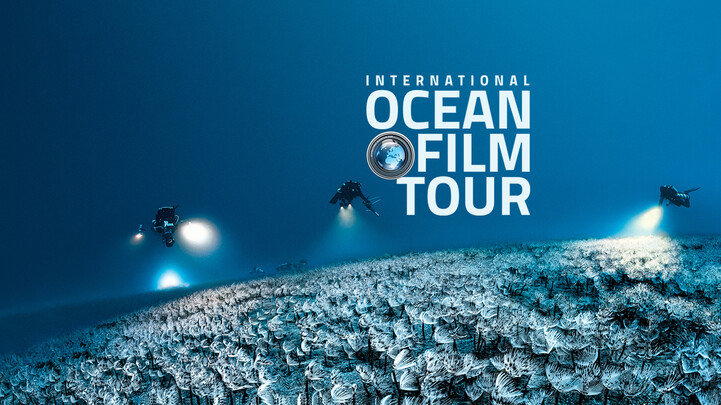 Inter­national Ocean Film Tour
Adventure. Action. Ocean Life: The International OCEAN FILM TOUR is the unique film event for everyone who loves the ocean - since 2014, 7+ countries, 170 + events.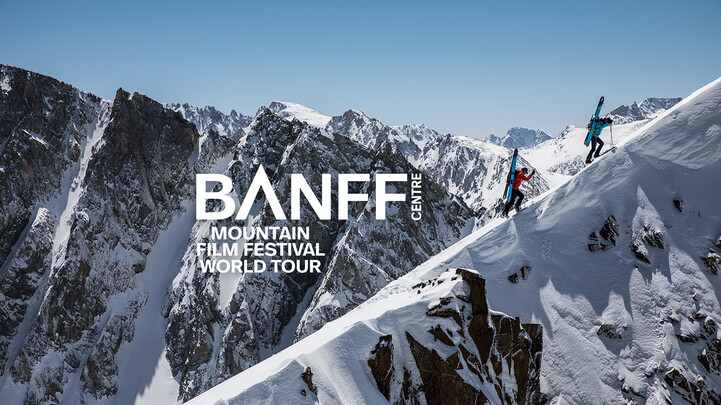 Banff Tour
As a licence partner of the renowned Banff Centre Mountain Film Festival in Canada, we bring the best mountain and nature films of the festival to Europe with the Banff Tour - since 2004, 4+ countries, 80+ events.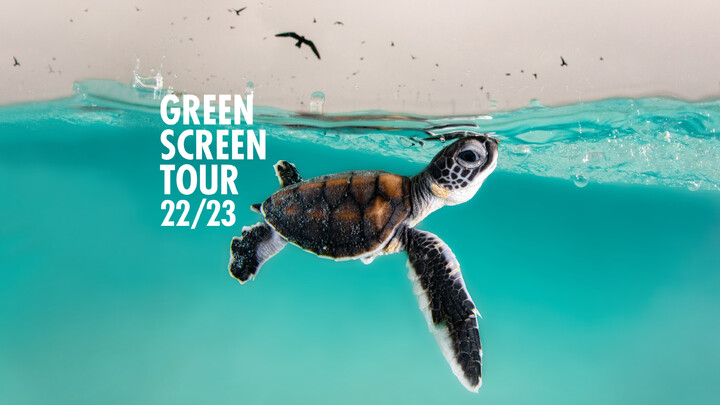 Green Screen Tour
The international nature Film Festival GREEN SCREEN is the most popular festival for nature documentaries in Europe and an important international meeting place for professionals.
EOFT Speaker Tour
Jonas Deichmann LIVE "The limit is just me"
With cycling adventurer and endurance athlete Jonas Deichmann, we launched the first speaker tour under our own label EOFT SPEAKER in 2022 and plan to further expand the lecture tour format in the coming years.
Tickets and Stream­ing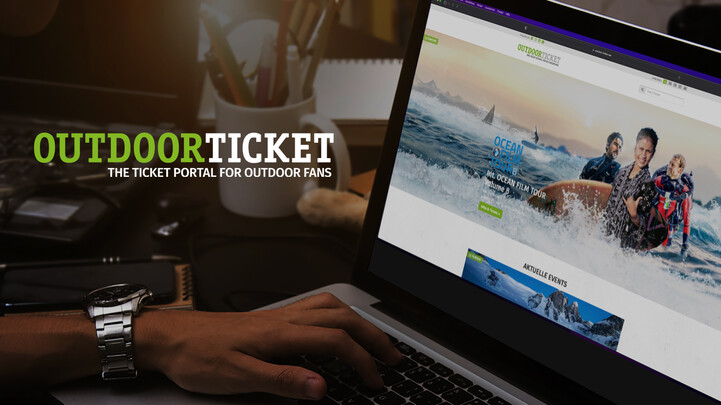 Outdoor Ticket
All ticket bookings for our own events are processed via our ticket platform Outdoor Ticket. In parallel, we also make Outdoor Ticket available to other event organisers as a ticket portal - since 2012.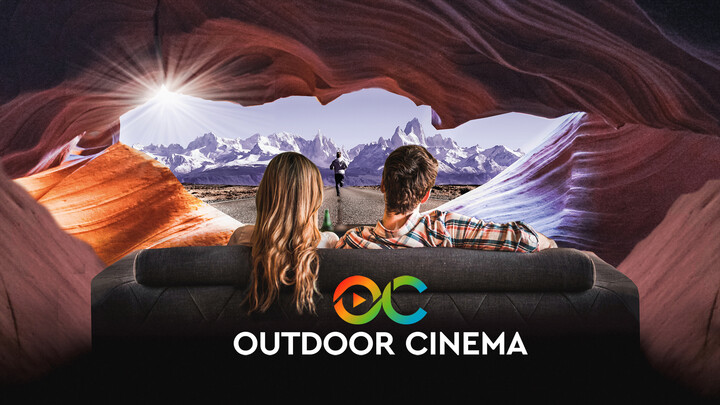 Outdoor Cinema
The streaming portal was developed in 2020 at the beginning of the Corona pandemic as an alternative for our live events. Since then, we have been using Outdoor Cinema as a digital platform for our film tours. 40,000+ users.
Agency Events, production & communication from a single source
Moving Adventures Medien has more than 20 years of experience in event management, film production, post-production as well as communication and marketing. We reach over 450,000+ people every year through our channels.
Production & Post production
For our individual film tours, our programme editors continuously search for the best content. In post-production, the films are then carefully optimised to offer our viewers the best experience on the big screen.
We plan and organise 1000+ events per year at national and international level. Our event team of 100+ permanent and freelance employees organises up to six events per evening in parallel.
Communication & Marketing
Our communication team sees their task in ensuring full halls. With a broad mix of various offline and online measures, we constantly create points of contact with long-time fans and those who want to become one.
Facts & Figures Moving Adventures Medien in figures
Moving Adventures Medien was founded in 2001 by Joachim Hellinger and Thomas Witt with headquarters in Munich.

We reach around 450,000 viewers across Europe with our inspiring films and events.

We organise 1,000+ events per year.

We now visit 13 countries with our film tours.

200+ permanent and freelance employees work in the areas of (post) production, event management and communication.
References Projects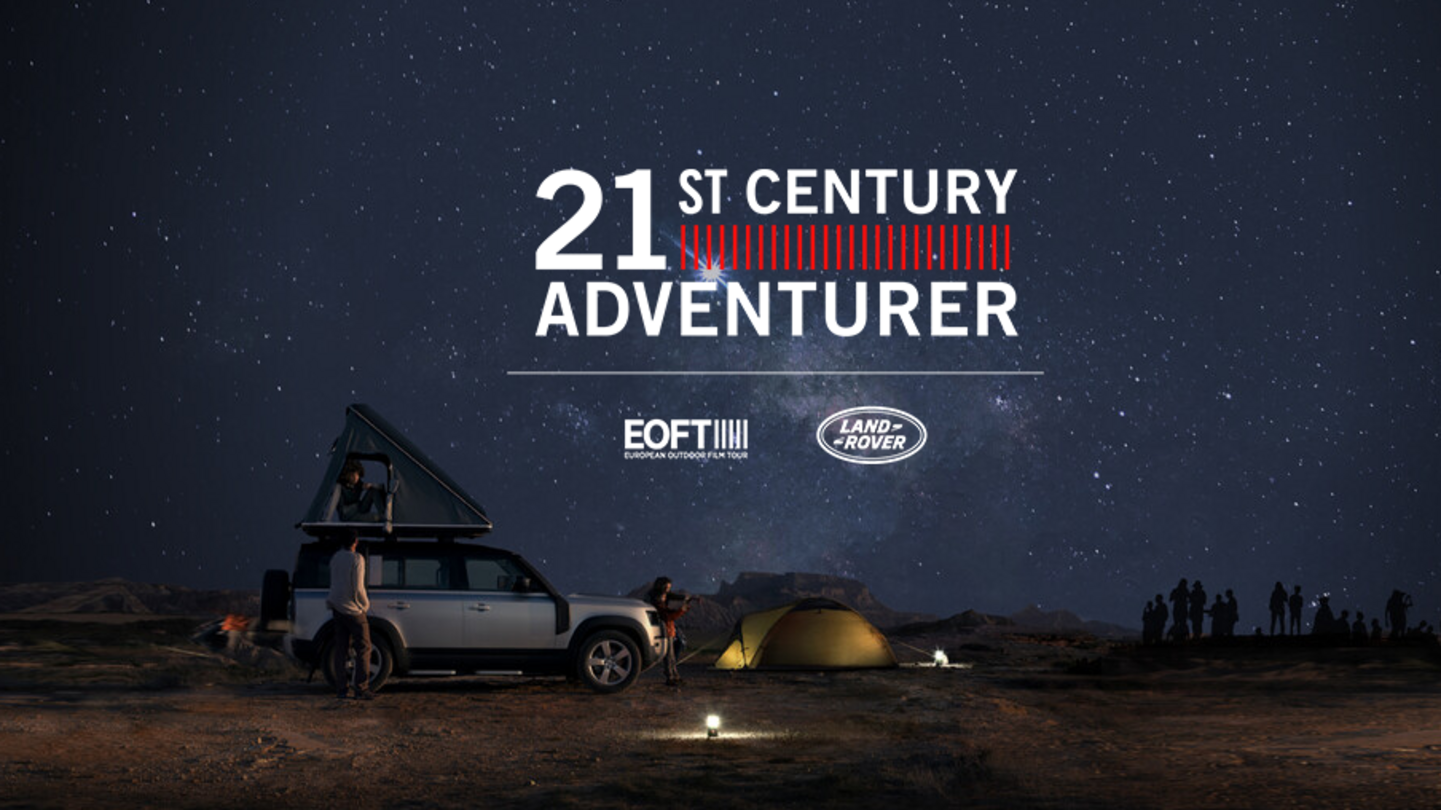 21st Century Adventurer Award
Client/Partner: Jaguar Land Rover
What: The award for the most inspiring adventurers of our time
With the 21st CENTURY ADVENTURER AWARD, we have joined forces with Jaguar Land Rover to create a prize worth 10,000 euros, which is awarded annually by the EOFT audience and a jury of experts to the most inspiring adventurer of the year.
When: since 2019
Link: eoft.eu/adventurer-award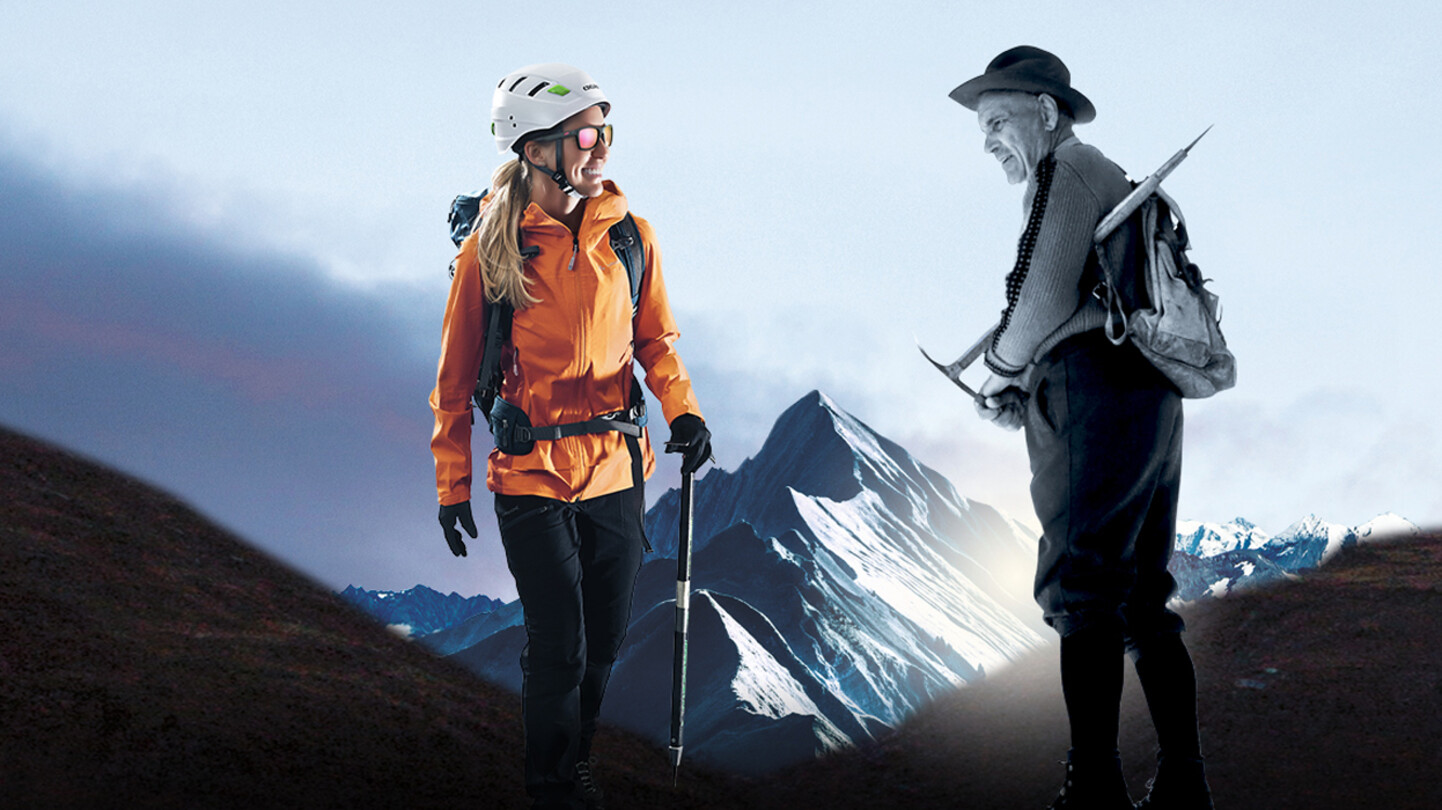 150-Years DAV
Client/Partner: German Alpine Association
What: The anniversary film tour for the 150th birthday of the German Alpine Association.
Commissioned by the DAV, BERGE 150 brought a selection of the best mountain films from 100 years of film history back to the big screen: skiing, climbing, mountaineering and great expeditions to the highest mountains in the world - today and then.
When: 2019
Link: Video zum Song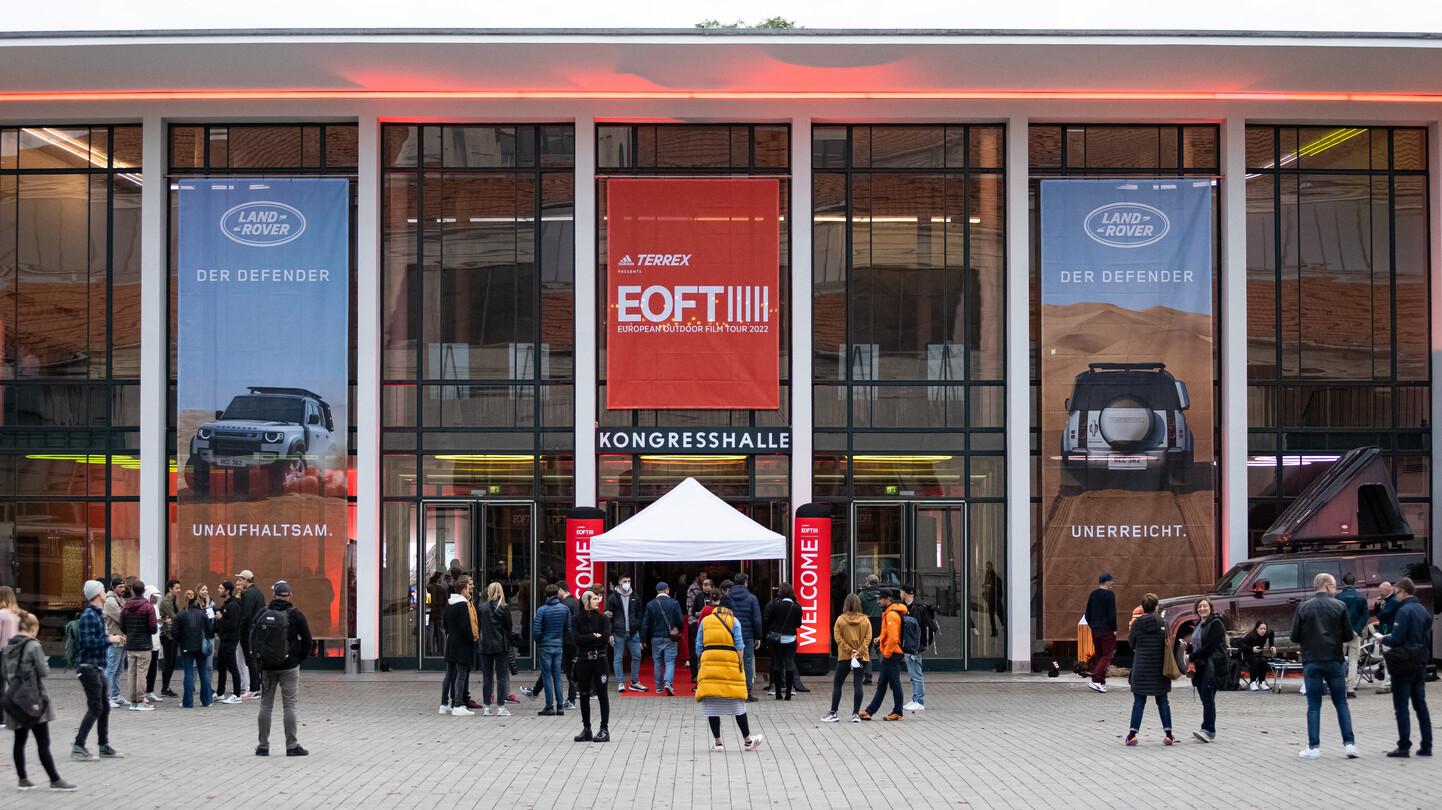 Automobile cooperations
Client/Partner: Land Rover, BMW, Toyota and many more
What: As a film tour organiser, the topic of mobility has accompanied us since the very beginning. Over the years, we have worked with a number of international brands and presented a wide variety of cars on our tours.
When: Since 2001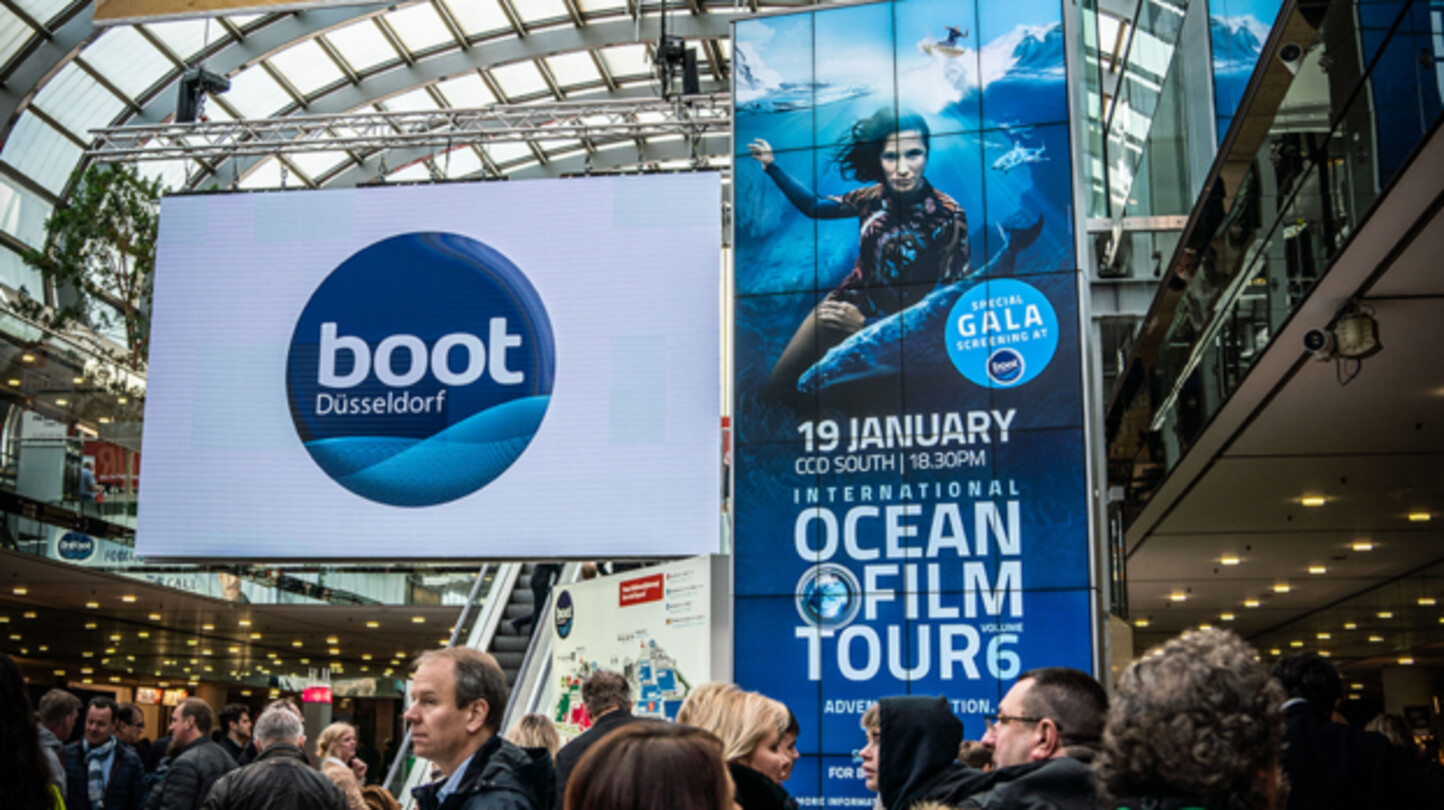 Fairs Cooperations
Client/Partner: boot Messe, OUTDOOR Messe, Interboot uvm.
What: With our event series, we are regularly present at various industry and public fairs. For example, the traditional SEASON CLOSING of the International OCEAN FILM TOUR takes place every year in the framework of boot Düsseldorf.
When: Seit 2005
Link: Gala Screening at boot 2020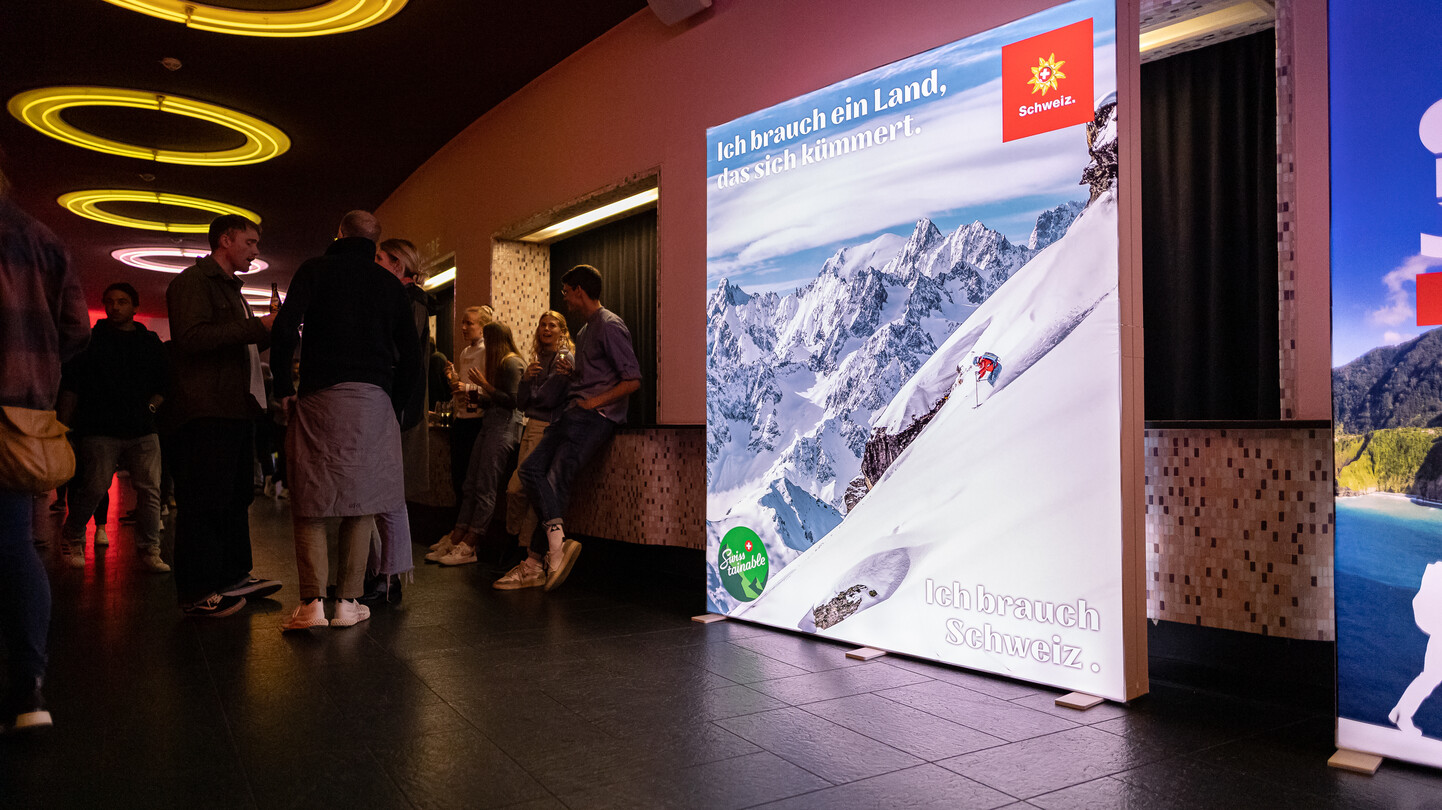 Destinations
Client/Partner: Japan, Philippines, Switzerland, Tyrol and many more
What: Over the years, we have introduced a whole range of destinations to our travel-savvy film tour audience. Our partners always have the opportunity to be present on the screen, in the foyer and on various communication channels.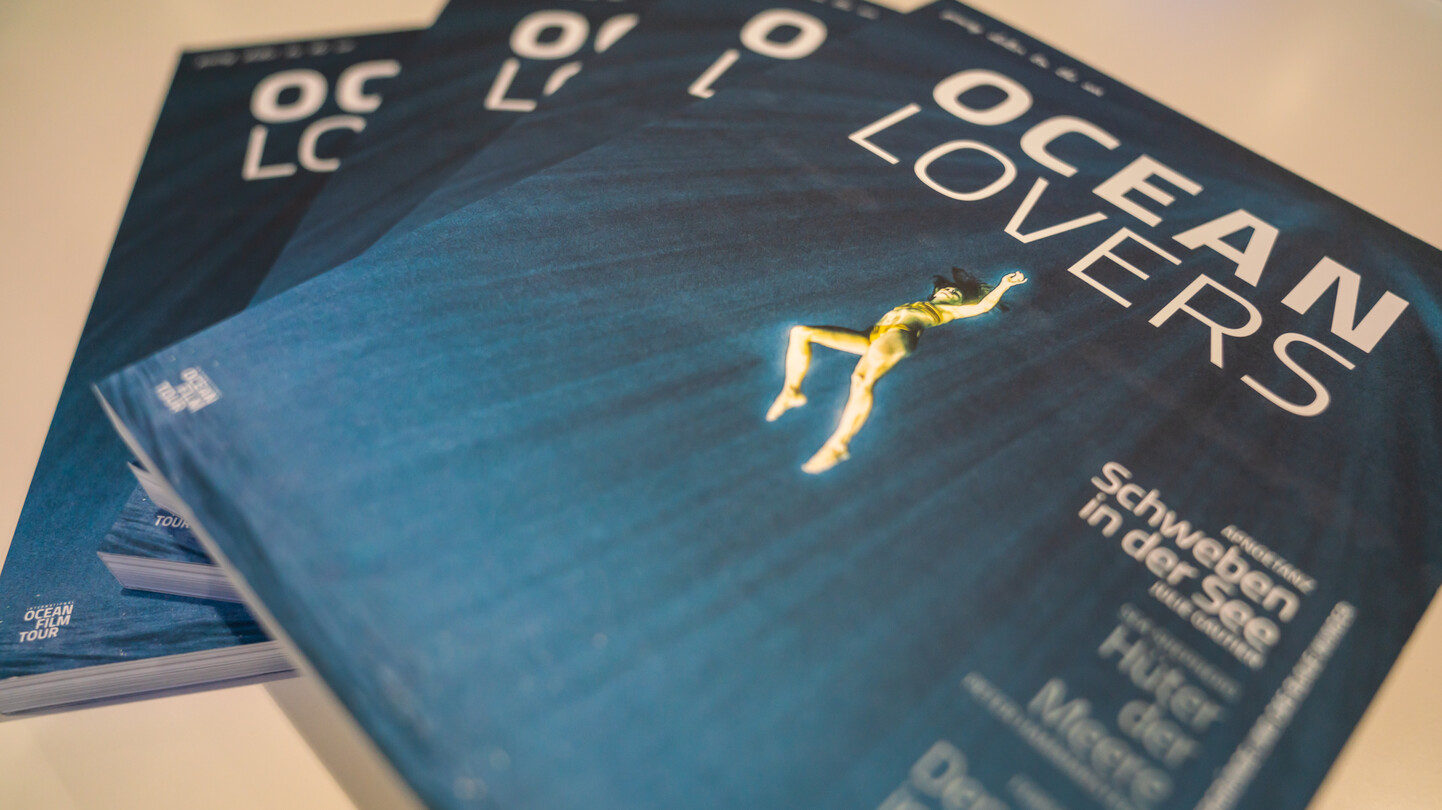 BOOKAZINE
Client/Partner: Delius Klasing Verlag
What: Together with Delius Klasing Verlag, we have created the high-quality bookazine OCEAN LOVERS. On more than 100 pages, it deals with people who love the sea.
When: 2020
Clients & Partners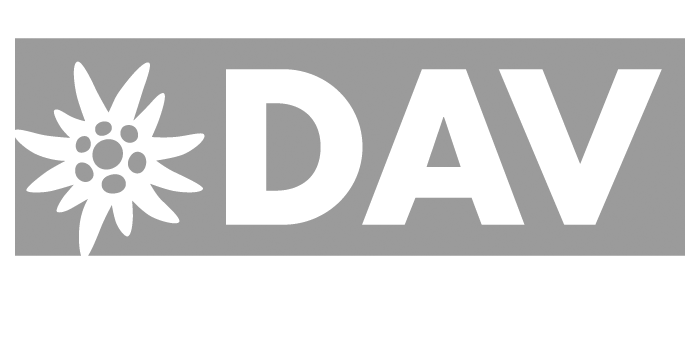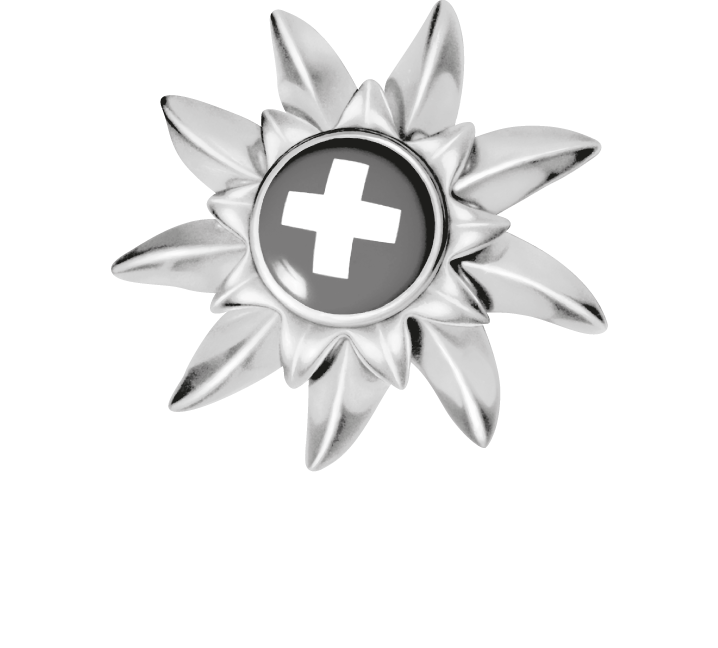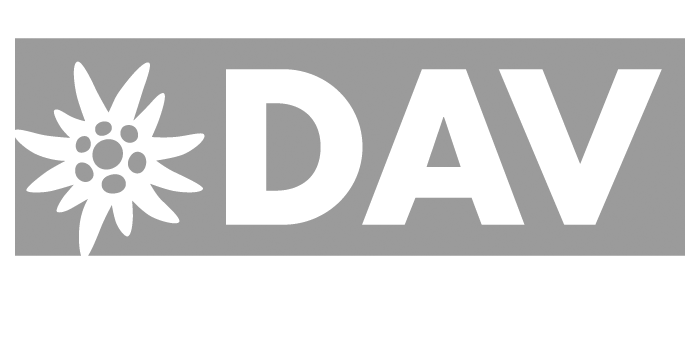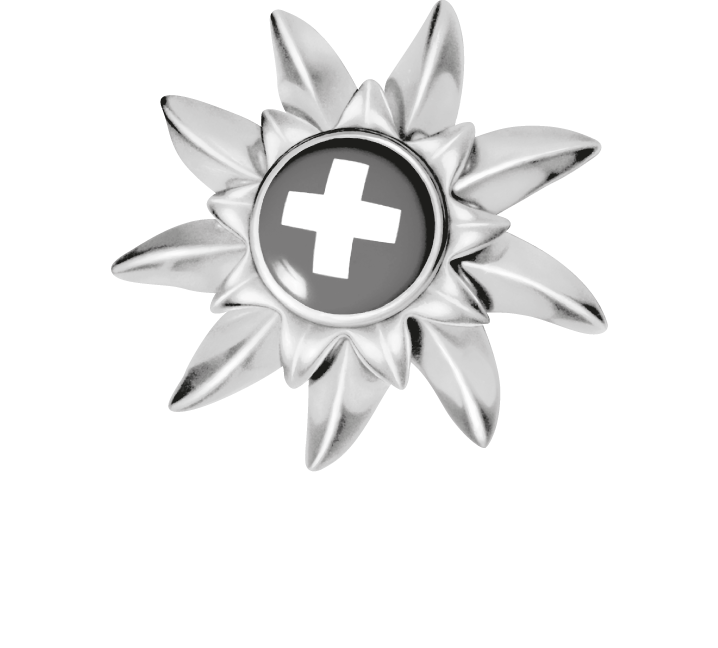 Submit film For filmmakers
Like all film festivals, we are always looking for new films. If you are a filmmaker and have produced a film that could fit into one of our film tours, please submit it to us via FilmFreeway.
Engagement Doing good together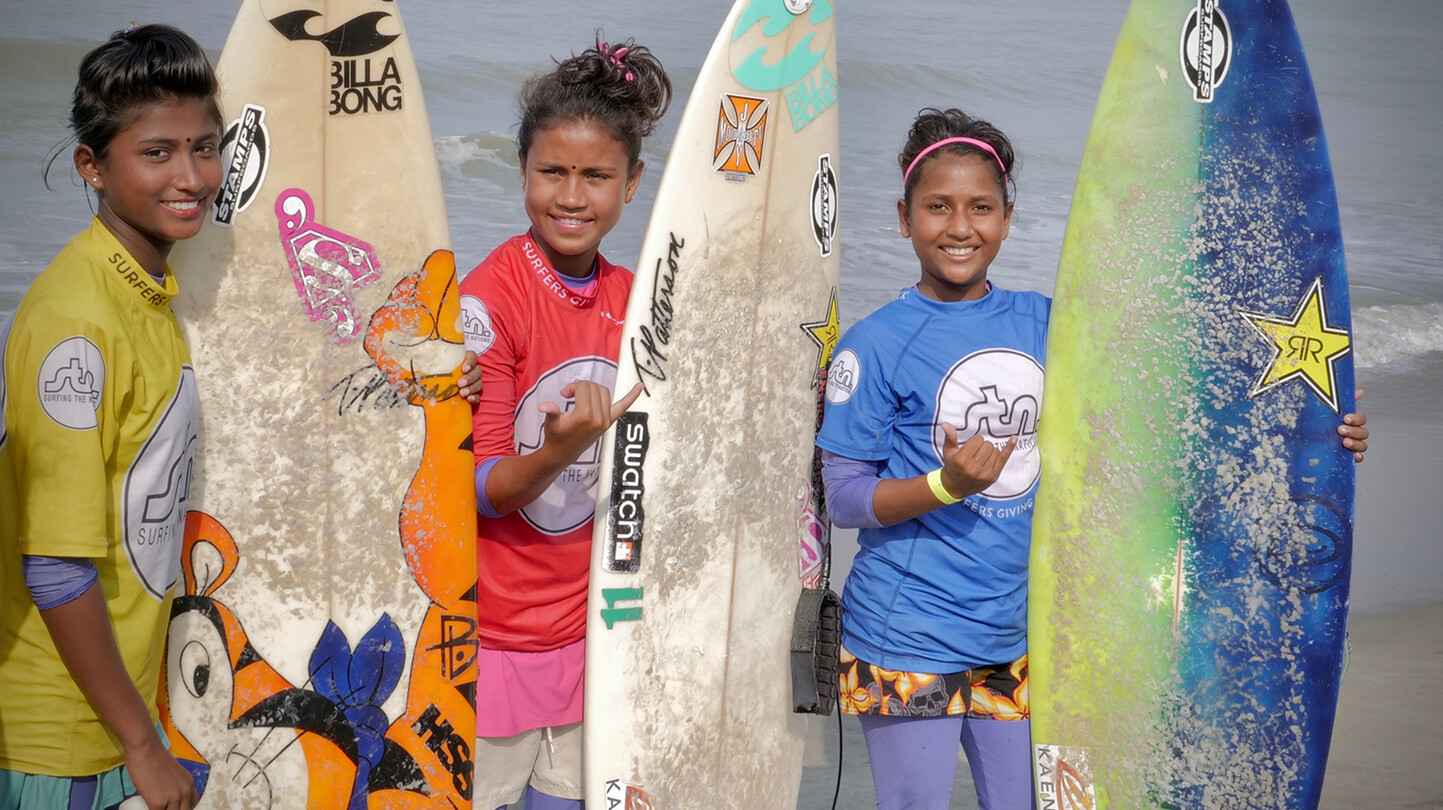 Crowdfunding
Title: Crowdfunding Girls Surf Camp in Bangladesh
What: The film "Shobe Surfs" was part of the Int. Ocean Film Tour Vol. 8 programme. Thanks to the numerous donations raised through the crowdfunding campaign promoted during the tour, Shobe and her friends can now finally realise their dream of having their own surf school for girls in Cox's Bazar.
When: 2022
Link: Keep up to date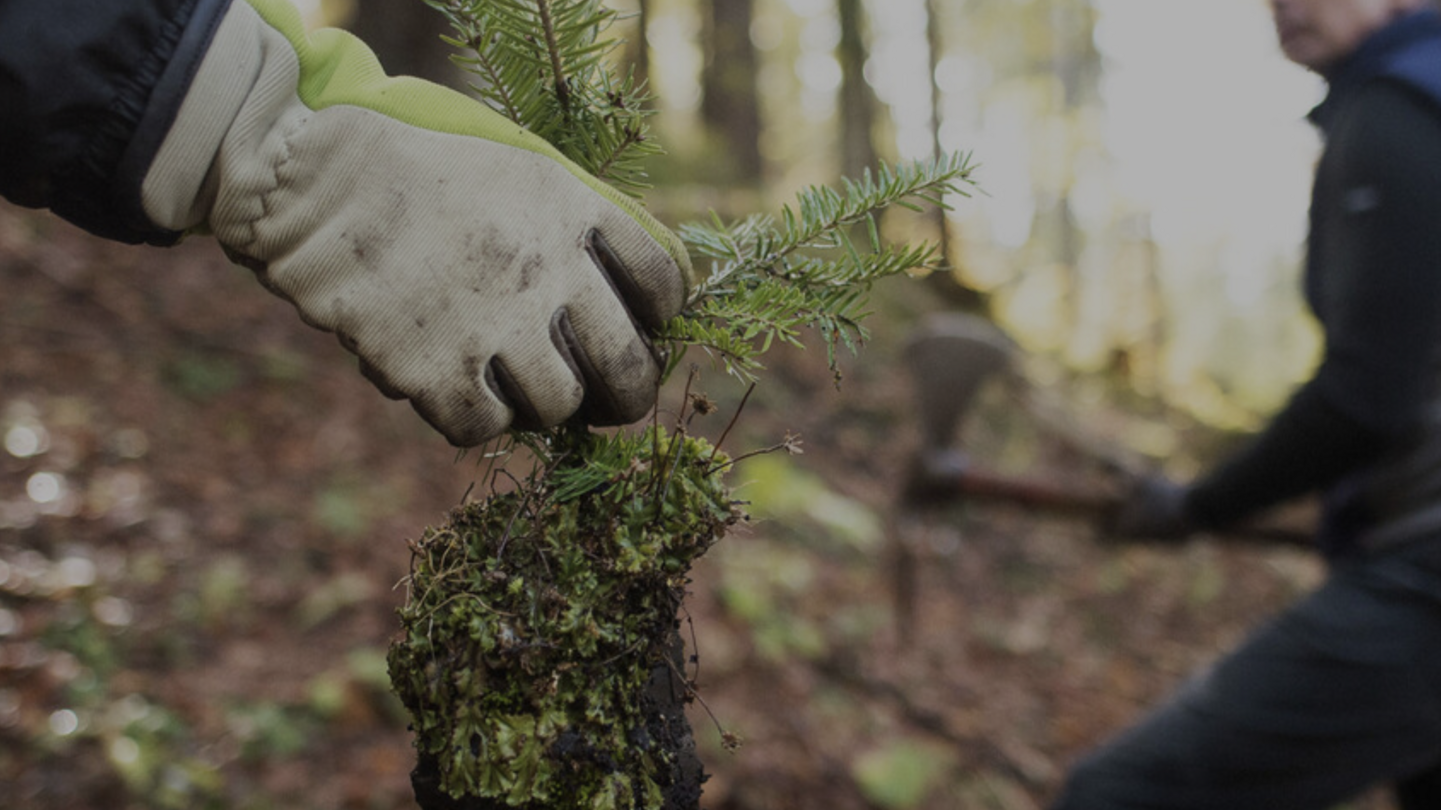 Planting trees
Title: We're planting trees
What: Together with our partners and the German Alpine Association, we want to help make our forest fit for climate change and are therefore planting a tree for every 25th visitor to the Banff Tour.
When: 2022
Link: To the action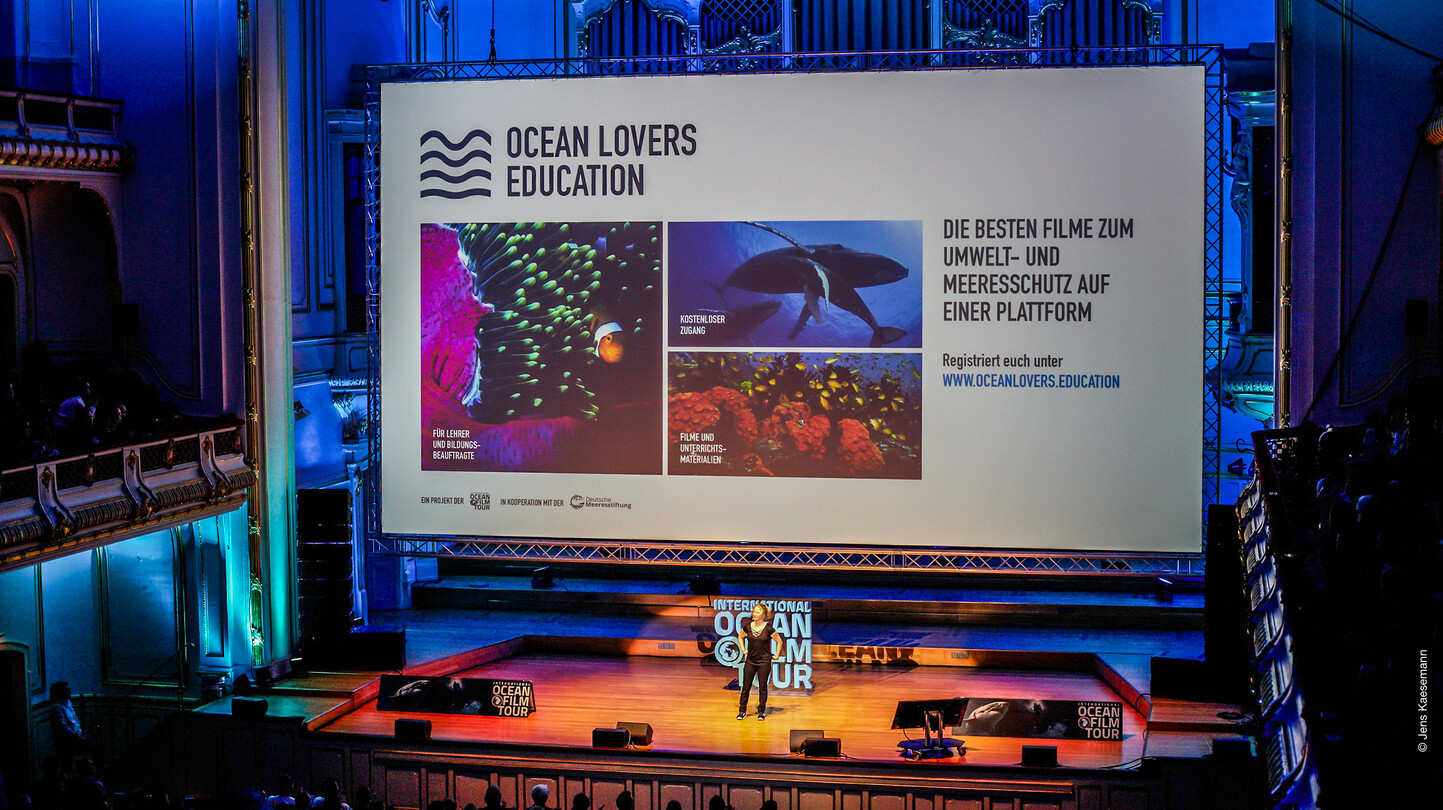 Ocean Lovers Education
Title: The education platform for everyone who loves the ocean!
What: Together with the German Ocean Foundation, we bring the environmental films of the Int. Ocean Film Tour into classrooms and university halls.
When: Since 2019
Link: To Ocean Lovers Education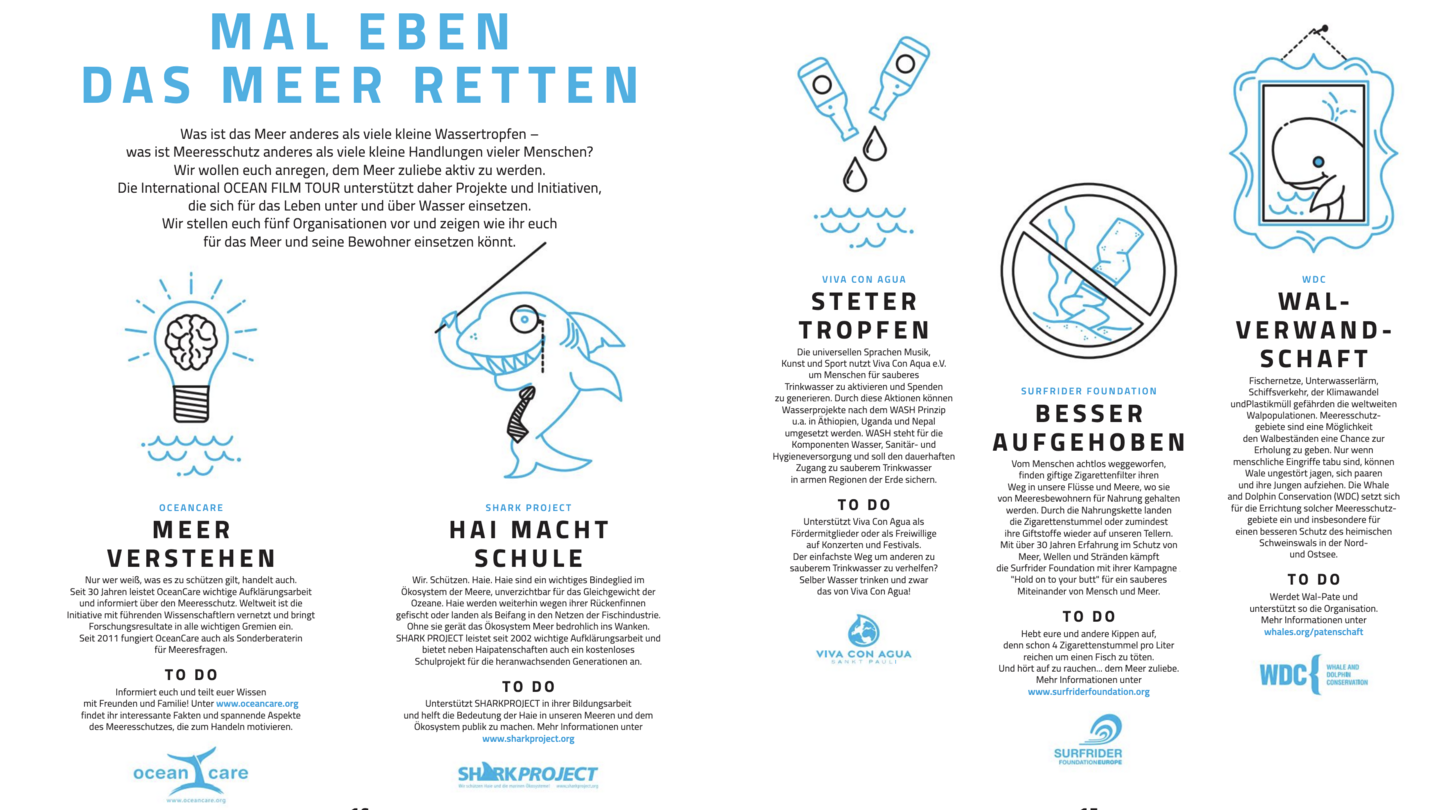 NGO Partnerships
NGO of the International Ocean Film Tour
What: We pass on our stage to campaigners and ocean protectors. And not only that: we are also the mouthpiece for the German Ocean Foundation, Sea Shepherd, everwave, Viva con Agua, WDC, Oceancare, Surfrider Foundation in our film tour magazine and digital portals.
When: 2022 - ongoing
Write us,
We look forward to hearing from you!
"The more virtual our world, the greater the longing for authenticity in life and in the stories we watch."
Joachim Hellinger